For Sale – Professional Cabinet Marking Business
For Sale – Professional cabinet making business located in FNQ.
The business has been successfully operating since 1998 with the current owners taking over in 2003.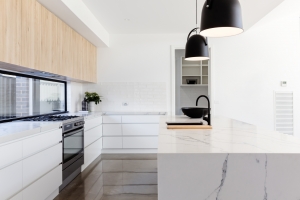 Revenue for the 2021 fi2021 Financial year was approximately $1.8 million with forecast revenue for 2022 to exceed this sum based upon the continued trading increase each month.
Operations are in factory owed by the directors and an attractive lease opportunity exists.
There is a material investment in operating assets, these assets include CNC Cutting machines plus the relevant software to run them, Edge Banding machines, Bench saws and Motor vehicles.
Other essential assets such as the purpose-built showrooms are included in the price.
These businesses currently employ 8 Staff, including administration team & trade qualified persons in the factory located behind the immaculate showrooms.
This is a sound business with historical strength, a team of qualified cabinetmakers, producing excellent product in two market segments.
The owners move to exit is in order to pursue retirement. The exiting owner is willing to commit to some professional services post sale to ensure a stable handover.
The owner is seeking $494,000 plus stock and WIP on basically a walk-in-walk-out settlement.